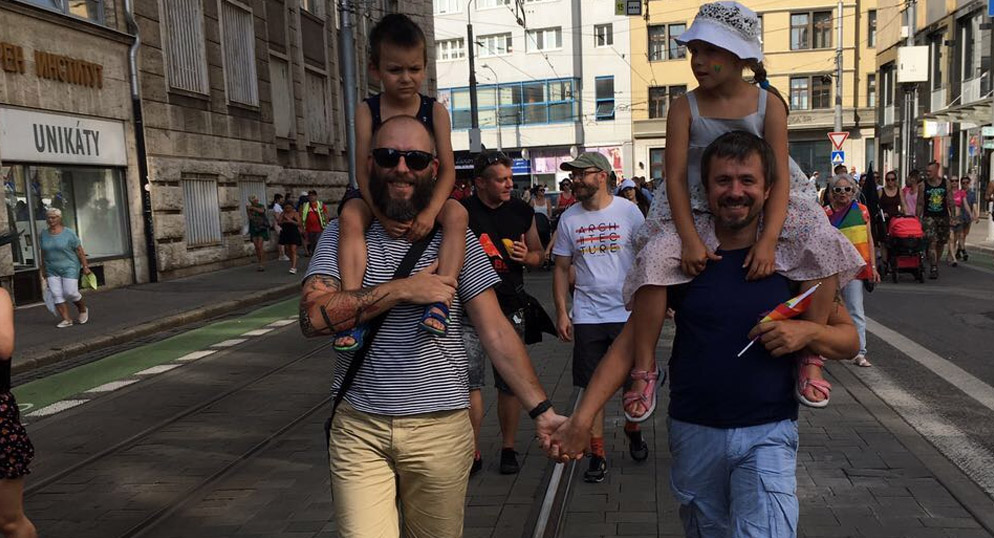 RAINBOW FAMILIES: EVERYTHING YOU WANTED TO KNOW, YET WERE AFRAID TO ASK
Online discussion | Organizer: Rainbow families Date: October 20, 2020, 6.00 pm - An informal discussion with LGBTI parents will provide insight into the life of rainbow families in Slovakia. What do the different forms of rainbow families look like? How to start a family with children - when we are a couple of the same sex, when I am single ...? What does the everyday life of rainbow families look like and how are rainbow families different from others? How do the children who grow up in such families perceive their family? How are they perceived by the world around them? You will be able to ask any questions directly via comments during live stream. We will also introduce you to the emerging association of Rainbow Families and its ongoing and planned activities.
LOTUS FLOWERS: LGBTI SPORTS CLUB PRESENTATION
Online discussion Organizer: Lotus Flowers Sports Club, citizens association Date: October 23, 2020, 6.00 pm - Lotus flowers is the first, and so far the only official sports club at the Slovak LGBTI scene. We started with volleyball in 2011, and currently we also do floorball, running and badminton on a regular basis. Our athletes participate in several competitions or tournaments at home and abroad. At the Slovak Queer Film Festival, we will have an online presentation, where we will present our activities, successes and plans, and we will be happy to answer any questions.
FFi - PEEK BEHIND THE SCENES AND MEET THE FESTIVAL TEAM
Online Discussion | Organizer: Queer Film (Kvír film) Date: October 25, 2020, 6:00 pm - What does the backstage of the Slovak Queer Film Festival look like? What do the preparations for such an event entail? And who is behind the festival? This informal discussion will be your opportunity to get to know the festival from the other side. You will learn more about how and who chooses the films and which films are the festival team's favourites. The discussion will also reveal curiosities from the past, as well as plans for the future.