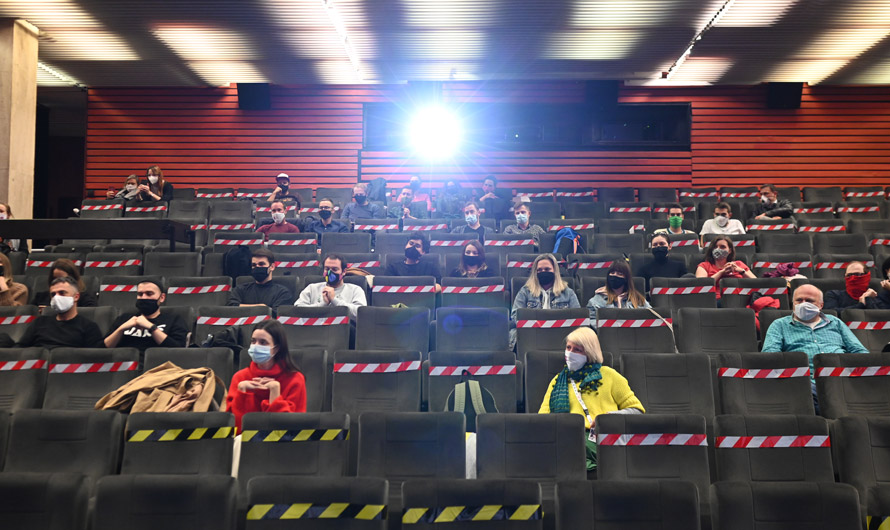 14TH SLOVAK QUEER FILM FESTIVAL COMPLETED, WITH MORE THAN 1,300 SPECTATORS
The Slovak Queer Film Festival successfully completed its 14th year, which was mostly broadcasted online. The COVID-related measures allowed only one day of cinema screenings in Bratislava and Košice. The remaining screenings were watched by spectators at the virtual cinema at kino-doma.sk, the accompanying events were live streamed via Facebook, there were discussions with and about rainbow families and LGBTI athletes. The screenings and online discussions had together more than 1,300 spectators.
We are glad that we were able to bring LGBTI people together at least online in these difficult times. We wanted to remind them that, despite the isolation in their homes, they are not alone, and they are still a part of a community which will provide emotional support. With the film-stories, we wanted to encourage them to keep-on going the path towards self-acceptance. Our goal was also to communicate with the whole society using the art of film-making to broaden their horizons and show the diverse world around.
We continue with our intention of bringing film-stories to LGBTI people. We could not screen online 16 feature films and 4 short film series from the original programme. Therefore, we are looking for solutions to bring these films to the audience as quickly as possible. As soon as we manage to obtain a permissions for online screenings, we will announce further screening dates. And, of course, we will be very happy if the pandemic situation improves and we will have the opportunity to present films in cinemas later.